About Us
We are a team of current and past students of the University of Lagos.
Our goal is to use technology to show aspirants that through access to good information, good preparation and hardwork they can gain admission into the University of Lagos to study the course of their dreams.
2023 is the thirteenth year in a row that we will be providing this service and we have our success stories. We get better every year and make more students and parents happy by helping them prepare for success in the Unilag Foundation Programme entrance examination, West African Senior School Certificate Examinations (WASSCE), National Examinations Council (NECO), Universal Tertiary Matriculations Examinations (UTME) and post UTME.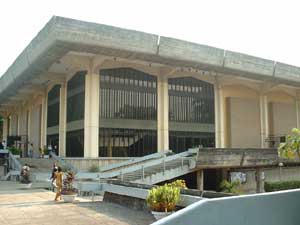 Note: From the 2017/2018 admission season the University of Lagos, calculated aggregate scores of applicants by weighting 20% to O-Level results, 50% to the UTME score, and 30% to the post UTME score.
In this system of scoring: A1 = 4.0 points; B2 = 3.6 points; B3 = 3.2 points; C4 = 2.8 points; C5 = 2.4 points; C6 = 2.0 points. Grades must be obtained at ONE SITTING.
The implication of this system is that if a candidate scores C's in his O-Levels it will be very difficult for them to beat the cut-off mark for highly competitive courses like Medicine, Dentistry, Pharmacy, Law, Economics, Accounting, Business Administration, Architecture and Engineering.
Our response has been to introduce preparation services for the O-Level examinations (WASSCE and NECO) and the UTME proper.
We combine our competence with proper information, the right materials, good plan and sound data analysis to prepare candidates for success in their university entrance examinations. Our coaching team is made up of graduates and current students of Unilag who know what it takes to prepare successfully for the university entry exams.
We offer advisory services to candidates who are filling their UTME application form. We have tools that can inform candidates to make the right choices. The O-level aggregate calculator helps you calculate your O-level aggregate score while the UTME target calculator lets you know what scores to aim for based on the cut-off marks of previous years.
Feel free to contact us with your enquiries.
Thank you.
The LagTutor.com team
Follow us on Twitter and Facebook and you will be kept up-to-date with needed information.