Our approach at LagTutor.com
We prepare candidates for success in their university entrance examinations like the Universal Tertiary Matriculation Examination (UTME), West African Senior School Certificate Examination (WASSCE) and National Examinations Coucil (NECO) examination, post UTME and Unilag School of Foundation Studies entrance examinations.
We combine our competence with proper information, the right materials, good plan and sound data analysis to prepare candidates for success in their university entrance examinations. Our coaching team is made up of graduates and current students of Unilag who know what it takes to prepare successfully for the university entry exams.
You can help your admission process by meeting the requirements for your choice course of study. For example, you must make the right choices in your subject selection for UTME. You must also have your O-level requirements.
Many candidates apply for courses with the wrong O-level subject combinations. For example, many candidates apply for Engineering courses and Computer Science without having Further Mathematics as one of their O-level credits. As a result, even with high UTME scores, they are denied admission during the screening exercise. This happens to many candidates year in year out.
We offer advisory services to candidates who are filling their UTME application form. We have tools that can inform candidates to make the right choices. The O-level aggregate calculator helps you calculate your O-level aggregate score while the UTME target calculator lets you know what scores to aim for based on the cut-off marks of previous years.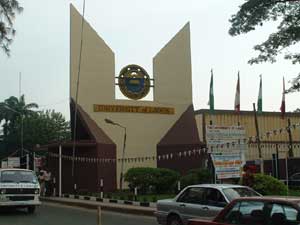 We offer home tutorials to prepare candidates right for the O-level examinations (WASSCE & NECO), UTME and Foundation Programme entry examinations. You can call or WhatsApp 08092327228 or fill the form on our contact page to make enquiries about our home tutorial service.
Follow us on Twitter and Facebook and you will be kept up-to-date with needed information.
The LagTutor.com team