LAGOS UNIVERSITY TEACHING HOSPITAL
P.M.B. 12003, IDI-ARABA, LAGOS
SCHOOL OF NURSING SALE OF 2017/2018 ADMISSION FORMS
Applicants to apply online by directly visiting: http://www.sonluth
STEPS:
Go to the admission menu to begin the process
From the main menu, click on admission, a drop-down menu comes up
From the drop-down menu, click on Application form
Complete the Application form online. Upload your passport photograph (not more than 30KB), Birth Certificate and WAEC certificate and ensure you supply only valid e-mail addresses and phone contacts. Submit the form.
After submitting the form, you will be redirected to the payment gateway integrated with Remita Collection engine.
Select the preferred payment option of your choice and click on Pay Via Remita. At this point, you are redirected from sonluth.com to remita.
Complete your payment. If online, pay and print your transaction slip or if at the bank, print your payment slip that contains the RRR and proceed to the bank to complete your transaction. Return to the site to complete the application process.
Submit a copy of the completed application form at the admission office, School of Nursing, LUTH.
Bring a copy of the form and evidence of payment to the examination venue.
Form closes 19th May, 2017
Examination date: 27th May, 2017
APPLICATION FEE: =N=7,000.00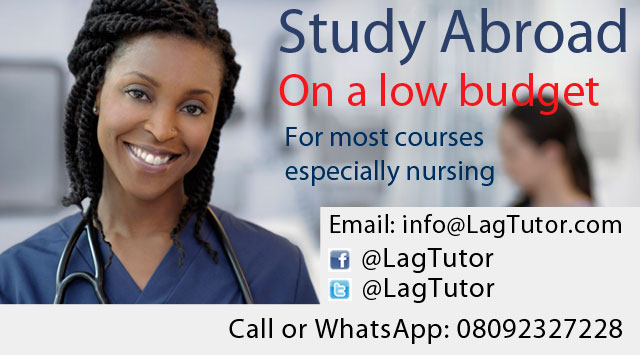 DISCLAIMER: LUTH MANAGEMENT HAS NOT DESIGNATED PAYMENT INTO ANY PERSONAL ACCOUNT. AVOID FRAUDSTERS. ACCESS THE SCHOOL WEB DIRECTLY NOT VIA GOOGLE.
BABAJIDE GRILLO
DIRECTOR OF ADMINISTRATION
FOR: CHIEF MEDICAL DIRECTOR